Pricing Your Inflatable Rental Services
Determining price points for renting your inflatable rental units can seem like a difficult task. Rental rates vary from city to city, county to county and state to state. Luckily, there are convenient ways to determine which price points will work best for your company. You'll want to be mindful of the rates of your competitors, of the area you're servicing, and of the units in your inventory that set you apart.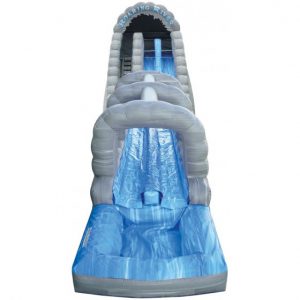 One of the best ways to figure out what you should charge is to simply call and ask your competitors. Here's what we suggest:
Use a little imagination, and act as if that you are a mom or a dad. Role-play the part of a parent looking to rent an inflatable unit for your child's next birthday party.
Call competitors in your area, and ask the questions that any normal parent would ask (the size of the units, what units are available to rent, the units available to rent besides traditional bouncers, what types of rates are offered, etc.)
It will be helpful to have a sheet of paper printed out before hand that lists on the left-hand side the different types of inflatables (ex: bouncer, combo unit, obstacle course, water slide, etc.), so that you can quickly jot down the going rates for each one of them while on the phone.
It is important to not sound like a competitor while you are making these calls. To be successful in this business, you'll want to know the kinds of questions your customers will ask, so this is a good exercise not only to gain a sense of what you should charge, but also to role play and get into the mindset of your customers.
Generally speaking, whatever the typical six to seven hour rental rate is for an inflatable bouncer, you can charge $75 to 100 more (depending on size) for an inflatable combo unit, and another $75 to $100 more (depending on size) for an inflatable water slide. Keep this in mind as you purchase your units and scope out the products and services of your competitors. Some competitors may offer half-day rates for a four-hour rental, but don't be tempted to come up with a half-day and full-day rate yourself. Over time, delivering and setting up the same unit multiple times in one day can become exhausting and it may not be the most efficient use of your resources. 80 percent of the business generally rents on a full-day rental basis, and renting for six to seven hours at a time is fairly typical.
As a newly launched inflatable business owner, one of the biggest mistakes you can make is to under-price all of your rental rates on your units in an attempt to put yourself a step ahead of your competitors. This may sound like a good idea at first, but it can lead to disastrous results. Think of it this way: If you under-price all of your rentals, what do you think your competitors will do over time? They'll eventually lower their rates, and you'll be caught in a cycle of everyone lowering their rates until no company is making what they need to make in order to stay successful.
On the contrary, if you can effectively sell your services, then it is best to price your rental rates a bit higher than your competitors, as these factors play an important role. Remember, you can always knock down prices here and there to deliver excellent customer service.
Wondering how you can sell your services in contrast to your rental rates? Consider the following:
Do you have the safest inflatables in the industry? Use this fact to your advantage!

Are all of your units made in the USA? Let your prospects know!

Do you clean and sanitize your units after every use? This is important for parents to know.

Do you have brand new units in stock? People will feel special knowing they will have one of the newest units at their next event.
All of these factors play a pivotal role in making you standout from your competitors, so use any and all that apply.
It is also wise to keep in mind that Saturday is the busiest day of the week for inflatable rentals, so you can always offer discounts to prospects that would be willing to change their event from a Saturday to Sunday. This is smart for several reasons. It makes your customers feel like they are getting the royal treatment and it puts money in your pocket on a Sunday that you otherwise may have not seen. You can also offer discounts to customers who book well in advance and keep your prices steady for those who book last minute.
Once you do your research and price your units, you'll be a step closer to renting out your units and beginning your journey as an inflatable business owner.
If you find yourself really struggling to come up with a price for one of your units after you have done your research, feel free to give us a call at 1-800-569-0719. We're always happy to help.