Booking and planning fantastic events is the cornerstone of your inflatable rental business! Without generating leads, solidifying contracts and carefully planning the logistics of the event, your business would cease to exist.
As an inflatable rental business owner, you will need to craft an event planning form to ensure that you don't miss any important, and fun details, for an event. This can be a template that you save and use with every new event in the preliminary stages of planning.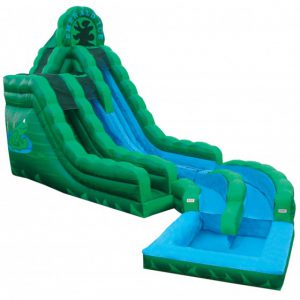 Here are four things to include in an event planning form.
Point Of Contact
Perhaps one of the most important fields, logistically speaking, is having a clear picture of who the point of contact for the event. Having this information will save you many headaches. You will want this area to capture their name, job position or role, day of phone number and email address. 
Date/Time/Location Of Event
This area on the event planning form should include the date of the event, time for load in and time the guests will be arriving. It should also include the venue or business name (if applicable), address (street, city, state and zip code) and phone number for the location (if applicable). On the form this area should be double and triple checked for accuracy. 
Event Type and Agenda
The next area on the event planning form should designate what type of event is being planned. Is it a birthday party? Corporate picnic? Award ceremony?  Age range of participants? Format this area as a place where you can write down specifics and don't limit the type of event.
This area should also have space for a basic agenda of the event. What time will guests arrive? Is a sit down meal being served? What time should guests stop using the inflatable unit(s)? Include as many details about the timeline of the event as possible.
Any Special Instructions
The final area of the form should be for any special instructions from the event point of contact. Leave plenty of space in this area to capture any specifics including "do not" instructions. You will want to reference this area right before the event.
Crafting an event planning form for your inflatable business will ensure things run smoothly in both the planning and execution stages of the event. Keeping the form clear to understand is also key. Some event point of contacts might prefer filling in this form on their own, while others will want you to go through it with them in person or on the phone.
Our team is always happy to help you navigate the initial business setup process, so don't hesitate to give us a call at 1-800-569-0719 or send us a message with any questions you may have.