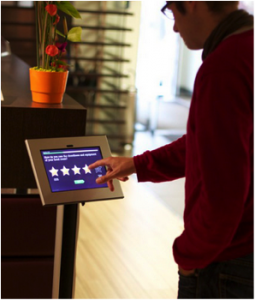 These days, consumers do a lot of research about products and services online, and building up more reviews for your inflatable rental business can help bring in more customers. You know you have satisfied customers, but how do you get them to go the extra mile and leave you a review online?
Yelp
Make sure you have a Yelp account set up with your business profile filled out completely. You can add lots of information to the listing – including hours of operation, general cost of your services, location details, photos, and more. This gives potential customers access to your business and lets them know you take your presence on social media platforms seriously. After your Yelp profile is set up, tell your existing customers about it! Asking people to give you reviews can be pushy or off-putting, but gently reminding them you have a platform online can be helpful. You can try saying, "look for us on Yelp" or "did you hear about us on Yelp, by chance?" to get the message across without asking directly. Offering Yelp Deals can also be a good way to advertise and expand your potential client base.
Facebook
Collecting reviews on Facebook can be a little more challenging, since the page is not optimized with this purpose in mind. Ensure that the review tab is visible and accessible (this can be complicated; do a Google search for specific instructions if it's not working). Remind customers about your page, and if they had a good experience, about the option to write a review. Make sure to keep your Facebook page active by uploading pictures, sharing posts, and updating any information relative to your business. The more active you are with your page, the more approachable you seem.
Your Website
If there's a place for customer reviews on your business website, the rules are similar. Inform customers about your site and gently remind them that you love getting feedback. Some businesses offer coupons for those who review or otherwise provide feedback; this is a popular option to consider.
Responding to the reviews you do get is essential. A simple "thank you" shows the reviewers you care, and if you can recall your specific experience with that customer, even better! Receiving a negative review can be frustrating, but always consider your interactions online to be as important as face-to-face interactions with customers. Do not engage in yelling matches or try to discredit the customer – always be diplomatic, and offer solutions where appropriate. A business that communicates fairly and openly with their customers is much more likely to receive feedback