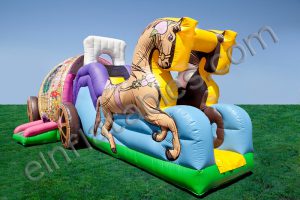 As it gets closer to the holiday season, lots of schools are scheduling parties and events to celebrate the season. This is a also a popular time for family get-togethers. The hustle and bustle can be a great opportunity to bring in holiday business. Here are some tips to get you started:
Holiday deals
For a lot of people, getting a bargain during the holidays is essential. Think about offering party packages or otherwise discounted services in the name of the season. You might find more people interested in your sales pitch if buying from you won't break the bank. Remember – this time of year is financially stressful for many people; they will be looking for good value.
Marketing initiatives
Make sure your social media platforms are updated to advertise any seasonal deals your company offers. Be present online and participate in conversations with past, present, or potential future customers. Consider changing some of the photos on your social media sites to reflect the holiday season. Staying current is often the easiest way to attract customers.  You should be talking about what they are talking about.
Distributing flyers in school zones might also be effective this time of year. Bounce houses are popular among elementary school children, and an excited child with a flyer might pique a parent's interest.
Face-to-face networking
In some communities, a more direct approach may be appropriate. If you have heard of school or community events happening locally, talk to the organizers about your services. Many proprietors will be actively looking for fun vendors as they plan their events – keep that in mind! If you intend to initiate contact with potential clients face-to-face, presentation is vital. Dress professionally and prepare yourself with answers to any questions they might have.
Capitalizing on seasonal opportunities can make a huge difference in customer interest. Be sure to maintain a friendly demeanor with your clientele at all times, and this might just turn out to be the most wonderful time of year for your business!