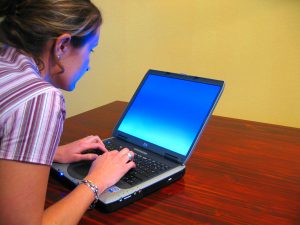 If you want to take the next step in your marketing plan, you might consider email marketing programs to help  grow your inflatable rental business. It can be more effective than just using social media sites and can reach a larger pool of potential clients. To see if email marketing is right for your business, read on! 
Setting a Budget
Email marketing software usually charges for use. Some s
ervices have a flat monthly fee and others are pay-as-you-go. If you're thinking about using email marketing to grow your business, compare prices and find something that works for your budget. If you don't think you will use the service too often, a pay-as-you-go plan would be best. If you intend to blast emails to clients on a weekly or more frequent basis, a monthly rate might be a better value. Compare and contrast plans with your intentions in mind.
Choosing a Program
There are tons of mass-mailing services available on the web. Each offers a different price range and type of service. Mailchimp is popular for its low cost (free, until a certain threshold of subscribers is reached) and detailed analysis capabilities. Cakemail is a similar brand, though it is perhaps more user-friendly. Benchmark, Constant Contact, AWeber and Vertical Response are all popular options. Try searching Google for email-marketing programs to find a good fit for your business. 
Many of the programs listed above have very specific requirements for your mailing list. If a client marks your email as "spam" in their inbox, it not only causes a loss for you, but it can create more serious server problems between you and your chosen mailing program. Avoid being labeled "spam" at all costs; adhere to your program's written instructions for best results. Often, the contacts you are mailing need to have consented to receiving emails from you, either on paper or online. This protects you (and your mass-mailing program) from potential spamming complications. 
Building Your List
Consider asking customers to fill out their contact information (email, phone, etc.) on a paper form. Make sure to include a line such as, "Would you like to receive informational emails from us?" with the option to accept or decline. You can use a raffle or other small event as incentive to fill out a contact form. Collecting entries from people at conferences or trade shows is often effective.
Mailing lists can take time to build; do not get discouraged if you don't have thousands of contacts! Quality is more important than quantity.
Marketing through a stable connection such as email can be immensely helpful for small businesses. Weigh your options and see if it might be right for you!